CUSTOMER STORY
World leader in facility management ISS joins forces with Lingio to boost employee integration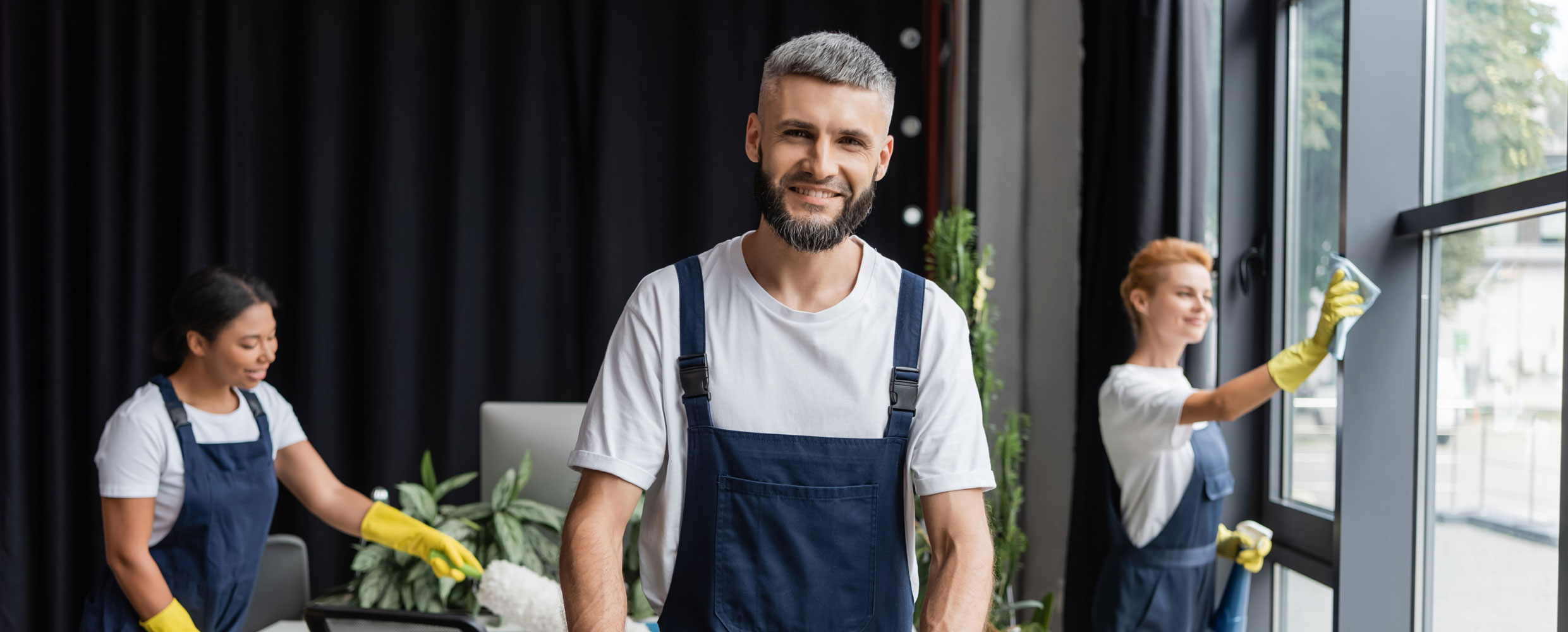 World leader in facility management ISS joins forces with Lingio to boost employee integration
ISS, a world leader in workplace experience and facility management and a major employer in Sweden, is launching a new partnership with Lingio, an innovative training platform for professional language and skills development. The partnership aims to strengthen and develop the language skills of ISS employees as part of its commitment to diversity and inclusion.

To ensure high-quality service delivery, ISS relies on a diverse workforce with a wide range of skills in different areas. ISS is a major employer in the Swedish market, with over 100 different nationalities working in the company. To contribute to greater cohesion, inclusion, and integration, ISS focuses on strengthening the language skills of its employees. Being comfortable with the language not only makes it easier to enter society but also creates stronger relationships with colleagues, customers and fellow human beings for increased well-being and quality of life.
"We like to say that we are the people behind the world's best workplaces and ISS's most important asset is indeed its people. We know that different backgrounds, qualities, and life experiences provide the best conditions for running and developing the company. Therefore, we work systematically to support our employees in their development and have signed a cooperation agreement with Lingio, which offers language courses adapted to different professional roles," says Paolo Pelacchi Björkman, HR Director at ISS Sweden.
"We are incredibly happy to start a collaboration with ISS, a large service company which can make a difference for thousands of non-native residents. By strengthening employees' knowledge of professional language learning, they not only improve communication internally and with customers, but also strengthen their position in the labour market. We are really looking forward to making a difference together with ISS," says Yashar Moradbakhti, CEO of Lingio.



Advanced language training
Through Lingio, ISS will offer its employees access to advanced language training courses to strengthen their language skills. Lingio is known for its innovative methodology and gamified technology that helps students learn new languages quickly and effectively. Through a cutting-edge combination of pedagogy and digital technology, Lingio enables users to personalise their learning experiences and tailor their language courses to their own needs and goals.
This collaboration between ISS and Lingio marks an important milestone in providing first-class service and promoting an inclusive work environment. ISS and Lingio are looking forward to making a difference together through language training and diversity improvements, and Lingio has already proven to be a highly appreciated tool within ISS during the spring pilot:
"The biggest challenge and frustration has been that while you often understand Swedish when you read or listen, when you have to respond, you struggle to find the right words. ISS and Lingio have helped me develop my Swedish and made it easier to find the right words to use. Now we speak a lot of Swedish, both with each other and in larger groups, which is great fun," says Zeynep Kale, a service employee at ISS.




About ISS



ISS
is the team behind the world's best workplaces - spaces that energise, inspire, and enrich. In Sweden, we have over 6,000 employees and are present throughout the country. We help foster well-being and engagement, reduce environmental impact, and care for properties. We do this by combining data, insights and excellent service in offices, industrial premises, hospitals and other locations around the world. Globally, we have around 350,000 employees.
12x higher course completion
94% recommend taking a course with Lingio
Save hours or weeks training your staff