CUSTOMER STORY
Why Forefront chose Lingio for industry-specific training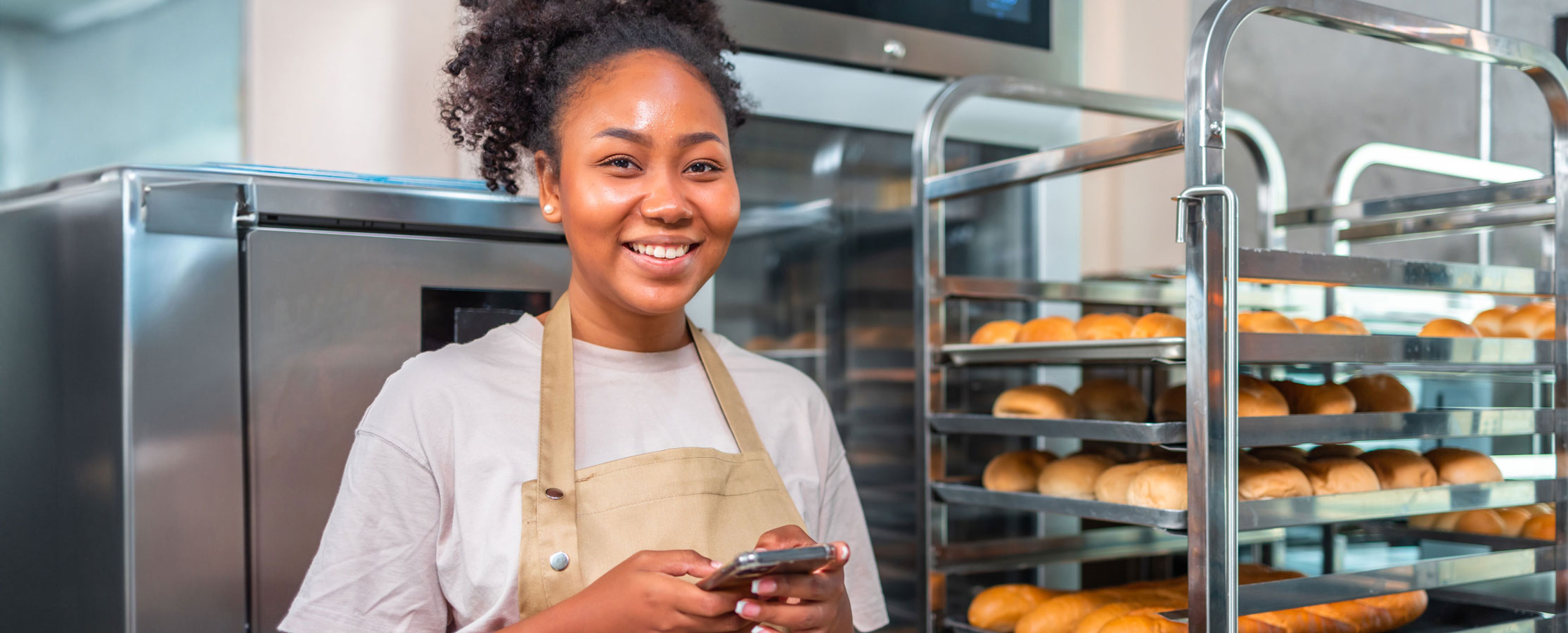 Why Forefront chose Lingio for industry-specific training
At work, language misunderstandings can lead to conflicts and incorrectly performed tasks. In some cases, it can even lead to dangerous situations. That's why here at Lingio, we wanted to bridge the gap between labour integration and skills learning.

Last year, service designers Marie Gullander Koch and Linda Holmqvist at Forefront, a management consulting company of more than 500 employees, decided to observe the daily lives of the staff at the community service in Uppsala. Uppsala is a city near Stockholm, Sweden, and the project aimed to investigate how skills learning could be boosted with the help of digital aids.

Ultimately, the Uppsala municipality chose Lingio as their digital learning provider and was pleased with the results. Keep reading to learn more about the project.
Language learning limitations in the Uppsala Municipality
The city of Uppsala aims to become the most digitised municipality in Sweden. As part of that work, various organisations were given the green light to apply for funds for digital efforts to strengthen the individual components of the Uppsala Municipality's functions.

The community service saw an opportunity to address one of their biggest challenges – language limitations.
"We looked at what challenges we have, and one of the biggest is speaking Swedish at work. There can be work-related injuries, conflicts and errors during service if you're unable to communicate with your colleagues." says Madeleine Wadstrand, Business Developer at the Uppsala Municipality since 1999.
Madeleine works with the community service, which consists of four departments: Cleaning Service, Meal Service, Procurement & Purchasing, and Service. Together with Rolf Gaude, Head of Cleaning Services at Uppsala Municipality, Madeleine ran the project for digital language learning within the Cleaning department in the Uppsala Municipality.

When Marie and Linda took on the challenge, they found that many community service staff had different language experiences. After in-depth interviews and analysis, they discovered some quantitative results. For example, there were a variety of mother tongues and levels of Swedish.

Additionally, there were a variety of motivations and conditions behind why the staff wanted (or didn't want) to learn more Swedish.

The participants at Uppsala Municipality have different lifestyles and personal circumstances. A lack of time for learning was just one of the many factors that determined participation in the language project.

Early in the project, Marie and Linda recommended that the staff use a digital learning solution for certain parts of the working day so that as many people as possible could participate.
"Many of those we interviewed had very busy lifestyles." says Linda, "Children had to be picked up and dropped off, dinners had to be prepared, and some had a long way to work. Time is in short supply and if this project is to be successful, we had to give the participants the right conditions for them to commit."
Now, the question for Marie and Linda was: how can not only the level of Swedish but also the motivation to want to learn even more be increased? Marie and Linda used service design methods to discover how such a diverse target group could be helped with digital learning.
How Lingio transformed the Uppsala Municipality's community service
After interviews, surveys, environmental analysis and a review of the major language providers were completed, Linda and Marie recommended that Uppsala Municipality use Lingio for language learning.

Lingio started as a volunteer project in 2015 and aims to break the barriers to skills learning in the labour force. Lingio's skills training courses are mobile-based, gamified, and engaging, making learning as fun and accessible for everyone as possible.
"We think it's a super fun collaboration we have with Uppsala Municipality. The community service has inspired the rest of the municipality to increase language skills among their employees. Now employees from the labour market unit, the language café and the elderly care at Uppsala Municipality will get started with their industry-supported courses in Swedish." says Fredrik Rudberg, Sales Executive at Lingio.

"And excitingly we're currently looking at developing a new course to continue on the community service's learning journey." continues Fredrik.
To boost the project, Uppsala Municipality appointed language coaches who taught the employees so that they maximise their learning. The coaches offered support in various forms, including within the app itself, which wonderfully complemented learning in the app.
"The majority of those who started learning with Lingio think it's super fun!" says Madeleine, "they take course after course!"

"If we look ahead a few years, I want to see an integration of this project in several of the municipality's activities. We have a big responsibility, and if we can help get new arrivals into the labour market, that's good." says Madeleine.

Starting the skills learning project
Many of the employees working at the community service didn't know Swedish as a skill. And despite efforts to reduce language limitations, misunderstandings led to conflicts and incorrectly performed tasks. For many staff, discussing simple issues over the phone could be challenging, and emails could be misunderstood.

Some employees turned to those who spoke the same mother tongue as themselves out of comfort, but this didn't help them integrate and learn Swedish as a skill.

When researching the needs for Uppsala Municipality's skills learning project, here were some conditions:
Participants must be able to learn on-demand, including at work and in their spare time


There must be exercises available to suit all learning levels


Staff should be able to learn concepts and phrases in their work field from their mother tongue before Swedish
Lingio's skills learning platform ultimately fulfilled all these needs.



Enhance skills development with the AI Course Creator
The community service project's success has inspired other departments within the Uppsala Municipality to prioritise language skills development. Looking ahead, the municipality aims to integrate similar initiatives to support labour market integration.

Our brand new AI Course Creator enables the creation of customised, gamified staff training courses, which can be leveraged to further enhance learning and skills development.

The courses include both right and wrong questions to create an interactive learning experience full of engaging exercises. Lingio's AI also produces stories and case studies related to the course material or keyword for a more engaging and immersive learning experience.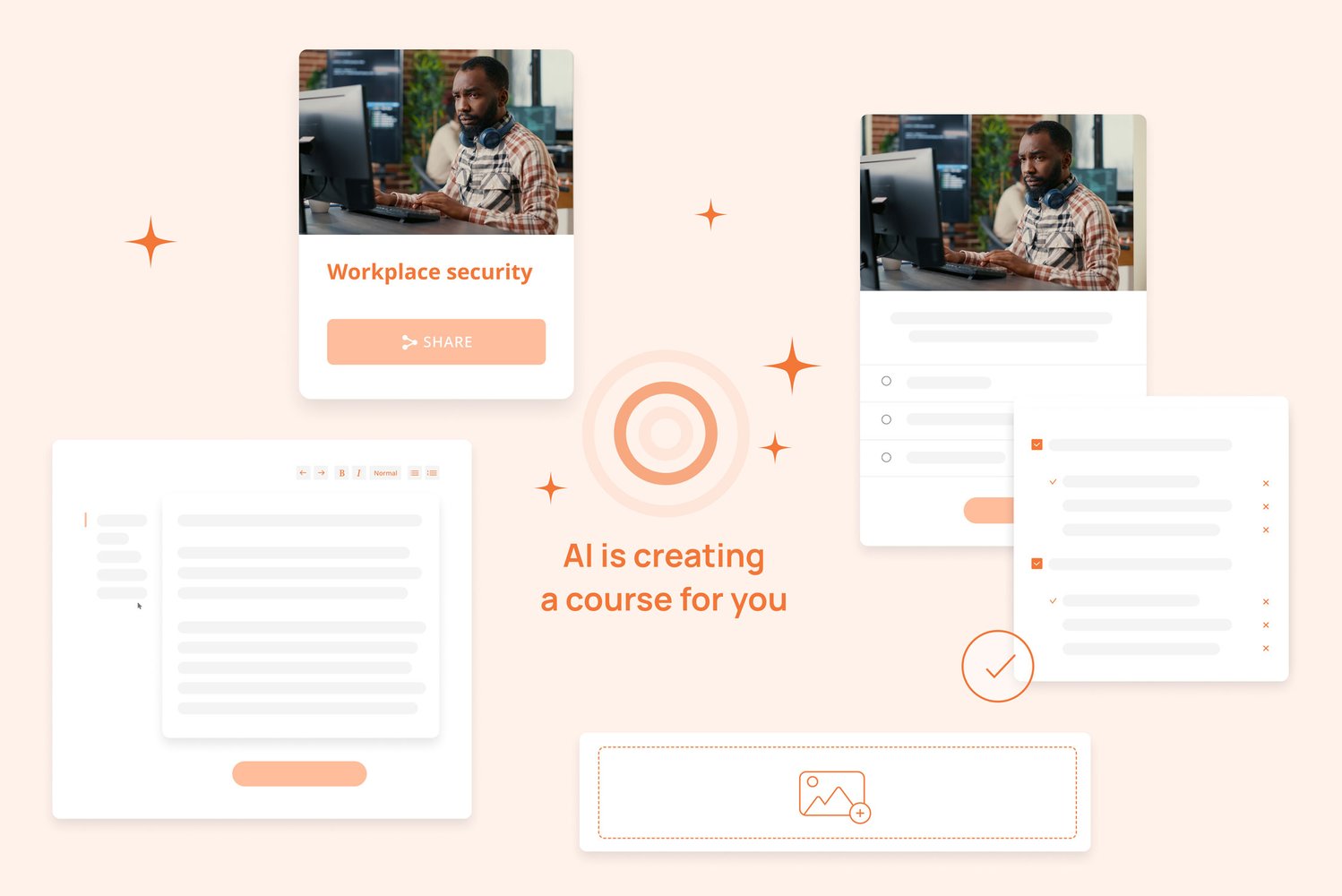 All you need to do to create a course is upload your own text documents to the AI Course Creator, which will then produce a training course within seconds. Alternatively, you can use any keyword to generate a course, which can be anything from 'how plastic is made' to 'floor cleaning'.

Read more about AI Course Creator here.


12x higher course completion
94% recommend taking a course with Lingio
Save hours or weeks training your staff