CUSTOMER STORY
How commercial cleaners Hassan and Azra boosted their skills with Lingio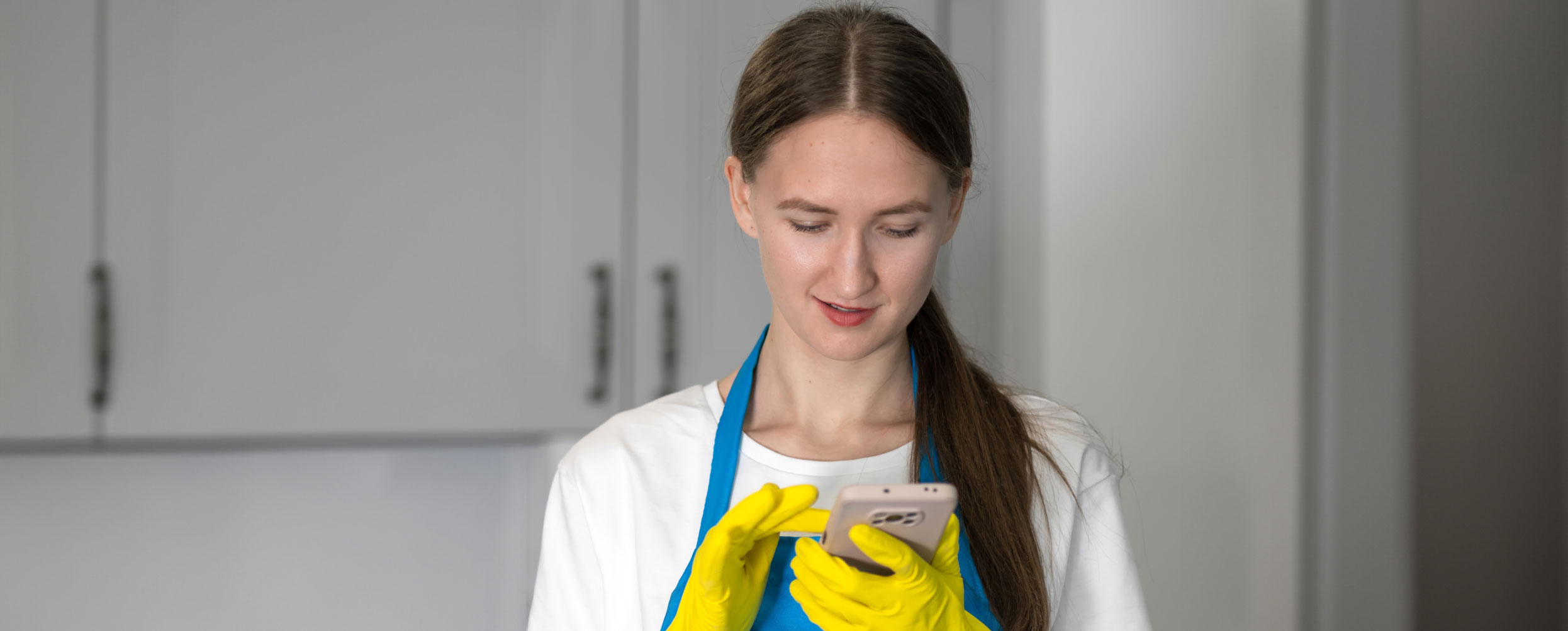 How commercial cleaners Hassan and Azra boosted their skills with Lingio
Hassan Omar Hussein estimates that he's learned about 80 per cent of the Swedish he knows using Lingio's learning app.

Hassan thinks in Somali and Azra in Bosnian. The two are co-workers at the same cleaning company - L&T - and have worked hard to discover different ways to understand each other. One is by studying vocational Swedish with Lingio's app on their phones.
"I trained using Lingio every morning in the car, every break at work, and at home in the evenings. I answered the course questions, sometimes in my head and sometimes I wrote the words."
Lingio's mobile-based courses teach skills to employees in a whole range of industries, including facility management and commercial cleaning. Keep reading to learn how we've helped transform Hassan and Azra's lives with our skills development app.
Enhancing skills with daily practice
Azra and Hassan are two of ten cleaners at L&T who studied vocational Swedish with Lingio. With the app, employees could practice Swedish sentence construction as well as learn words and expressions commonly used in the cleaning industry. Even when they finished their cleaning course, staff continued to practice Swedish on their own daily using Lingio.
"We had staff who needed to know more vocational Swedish, and we knew some would like to take a course to learn more during working hours.
After the course, everyone can communicate better and feel more comfortable with the customers. Now I hope for a follow-up and maybe a continuation course." says supervisor Amina Bijedic.
Gamified, mobile-based courses
The concept behind our language courses is inspired by the world of computer games. We like to compare our app to a puzzle, but players chase stars they earn from mastering industry terminology instead of piecing together shapes or colours.
"The idea is that the courses should be fun, but that the basis is classical pedagogy. Exercises are short and you can repeat them often, whenever and wherever you want." says our Head of Sales, Henrik Lindström.
Cleaners can receive assistance in translating to or from 100 languages with help from the built-in language support, making learning easy and accessible for everyone. And through various gamified exercises, participants can gain ample practice in learning skills.
"It's very important to understand Swedish"
Azra Bosnić came to Sweden with her family from Bosnia five years ago. Her husband, a painter, was unemployed before getting a job in the city of Linköping. Azra previously worked in a textile factory but enjoys cleaning better.

During her six months of learning with Lingio, Azra read and listened to Swedish using her phone at home and on the bus. She collected points to reach the next levels in the game.
"Understanding Swedish at work is extremely important. I work better with clients and colleagues the more I learn. It's important to understand when I get questions and if the customers are satisfied and want to tell me." Azra says.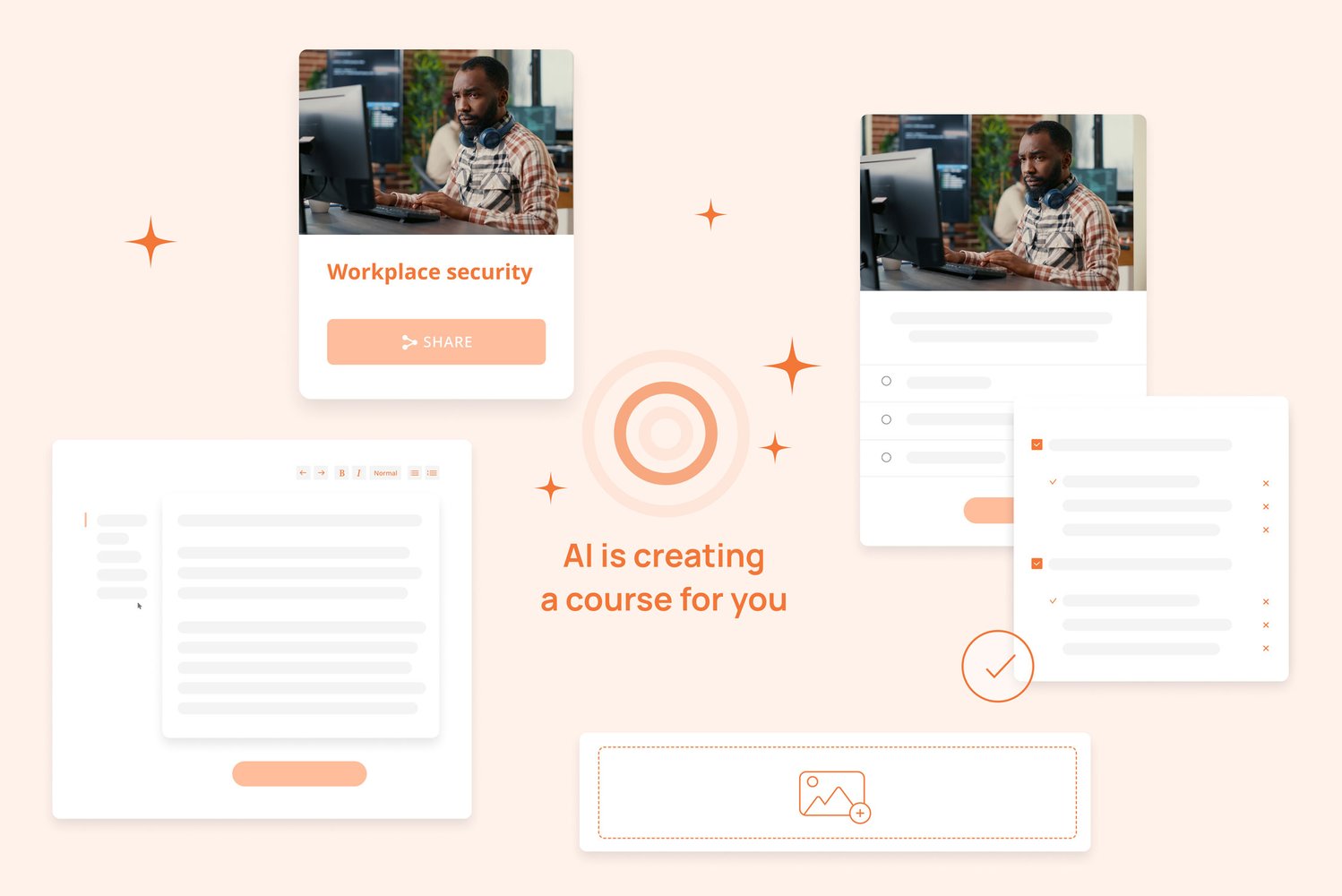 Accelerate course completion rates by 12X
Our AI training platform yields 12 times better course completion rates compared to other training solutions on the market, whether you want to train your staff on industry terminology, health and safety practices, or new hire policies and procedures.

Alongside our language courses, we offer a selection of premium courses surrounding customer service, workplace wellbeing, and cybersecurity protection. Developed by industry experts and professional writers, these courses are specifically designed to empower teams and enable them to thrive in their respective roles.

And if you're interested in creating your own staff training course, try our newly launched AI Course Creator. With the power of AI, you can effortlessly generate custom courses on any subject for your staff.

There are currently two options for crafting tailored courses:

If you already have training material ready, simply upload it to the Course Creator. Then, AI will transform your content into an interactive, gamified course.


Alternatively, you can select a keyword or topic of focus. The Course Creator will promptly generate a course to enhance skills and knowledge in that particular area

Read more about AI Course Creator here.


12x higher course completion
94% recommend taking a course with Lingio
Save hours or weeks training your staff