CUSTOMER STORY
Scandic Hotels Boosts Employee Skills with Lingio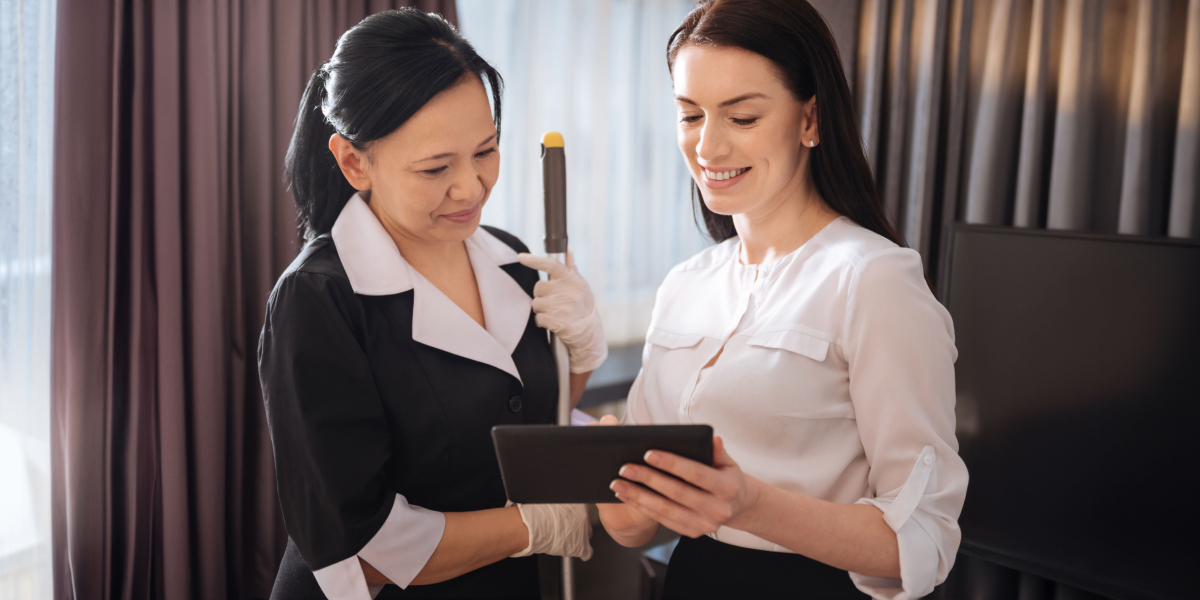 Scandic Hotels Boosts Employee Skills with Lingio
With 280 hotels across six countries, including Sweden, Norway, and Finland, Scandic is a large employer in the hospitality industry, attracting people from diverse backgrounds who start their careers after moving to a new country. In fact, for a long time, Scandic was one of the companies in Sweden with the highest number of different nationalities among its employees.

And when you have staff from different countries all working together, it becomes really important to figure out the most effective way to communicate with each other.

Scandic chose to take on the challenge with the help of Lingio's skills-learning platform, which started by offering courses in professional Swedish adapted to the hotel industry.

When Louise Bergsten, communicator at Scandic, stepped into her role in 2018, she discovered that there were several challenges they needed to tackle.
"When I started at Scandic, the discussion was mainly about whether we should translate everything into the different languages ​​that our employees have. But I said no, we're not going to translate. We must have the content in Swedish because we operate and run hotels in Sweden and in the long run it is better to learn Swedish." says Louise.
Louise believes that translations instead of teaching could contribute to second language speakers continuing to live in isolation instead of being integrated into society. To build a sustainable and better life in Sweden in the long term, Swedish language knowledge is required. This is where Lingio's built-in language support comes in handy. With Lingio's skills learning platform, employees can easily translate industry terms in-app to over 80 languages.
"I had been to a lecture and listened to Yashar (Moradbakhti) talk about Lingio a couple of months before I started at Scandic. Already on my first day I said "We should use Lingio!". I really believe in the app, especially since they use gamification that makes learning skills fun for the course participants and encourages continuous learning" Louise says.
The pandemic also created major challenges in the hotel industry. At Scandic, over 3,000 employees around Sweden were forced to leave their jobs when Covid-19 broke out. Now that the industry has seen the light at the end of the tunnel, Louise tells us that it's been difficult finding new employees.

With Lingio, Scandic can expand its recruitment pool and welcome people from diverse backgrounds. Lingio facilitates the learning of professional Swedish and other skills within the workplace, making it easy for second language speakers to enhance their language skills.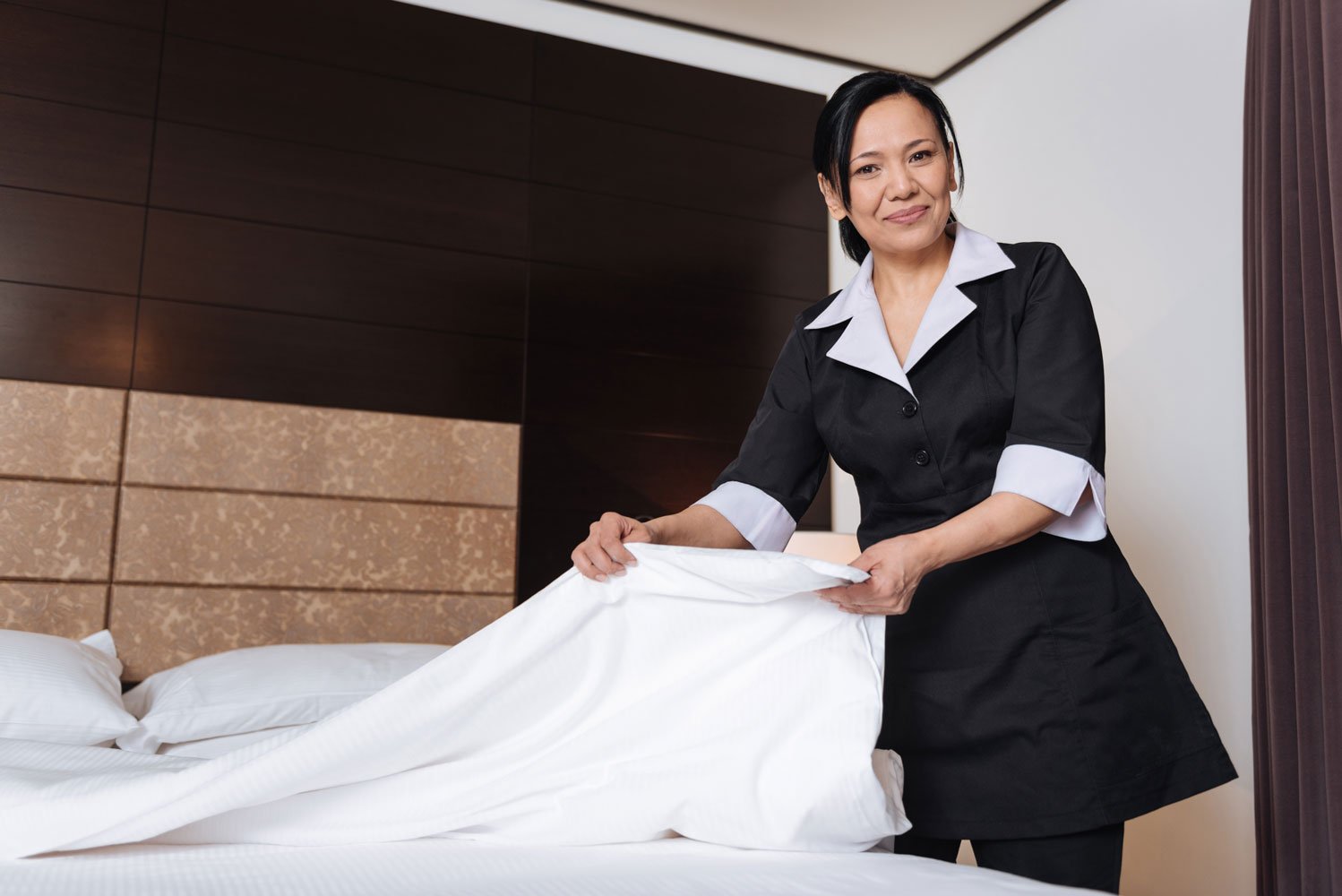 A Committed Workplace Facilitates Learning New Skills
Louise has a real passion for working with Lingio. However, since she operates at a more strategic level, she emphasizes the importance of having people closely working with the employees who actively engage with skills development matters.

At Scandic, they encourage the immediate manager who interacts with those participating in Lingio's courses daily to get involved. Pernilla Sköld, Service Team Manager for Cleaning and First Impression at Haymarket by Scandic in Stockholm, is one of these people.
"I have had quite a few employees who've had difficulty with Swedish and were advised to use Lingio. Those who have taken the course have done most of the work themselves. I've only logged on to the portal to see how active they are and cheered them on." says Pernilla.
Pernilla feels that the employees feel more empowered to try to speak more Swedish at work after participating in Lingio's housekeeping course.

Sasitara, originally from Thailand, is one of Pernilla's team who's completed the course.
"I usually learn at home in the afternoons or before I go to bed." says Sasitara, who has 24/7 access to the language exercises on her mobile phone.
Ready-To-Use Courses For Employees
At Lingio, we have three ready-made courses available for free, covering how to deliver top-notch customer service, workplace wellbeing, and cybersecurity protection.

Developed by industry experts and professional writers, our courses help teams shine in their roles.

In the hospitality industry, it's all about ensuring guests have the best experience possible. Our customer service course provides practical training that makes the team's service stand out and delight guests.

In our workplace wellbeing course, we address mental and physical health in the workplace. The course involves learning how to foster a great atmosphere at work so everyone feels motivated and happy.

And our cybersecurity courses are designed to help staff keep their company's sensitive data safe and sound.
Introducing the AI Course Creator For Customized Courses
With Lingio's new AI Course Creator, the possibilities for learning skills in the workplace are seemingly endless. Using the Course Creator, managers and HR can create AI-powered courses for staff on any topic they like.

The AI Course Creator offers two incredibly user-friendly options for building custom courses:
Upload your existing training materials, and the Course Creator will transform them into interactive and engaging courses tailored to your staff.


Simply select a keyword or topic you'd like training on, and the Course Creator will generate a course designed to enhance skills and knowledge on that topic.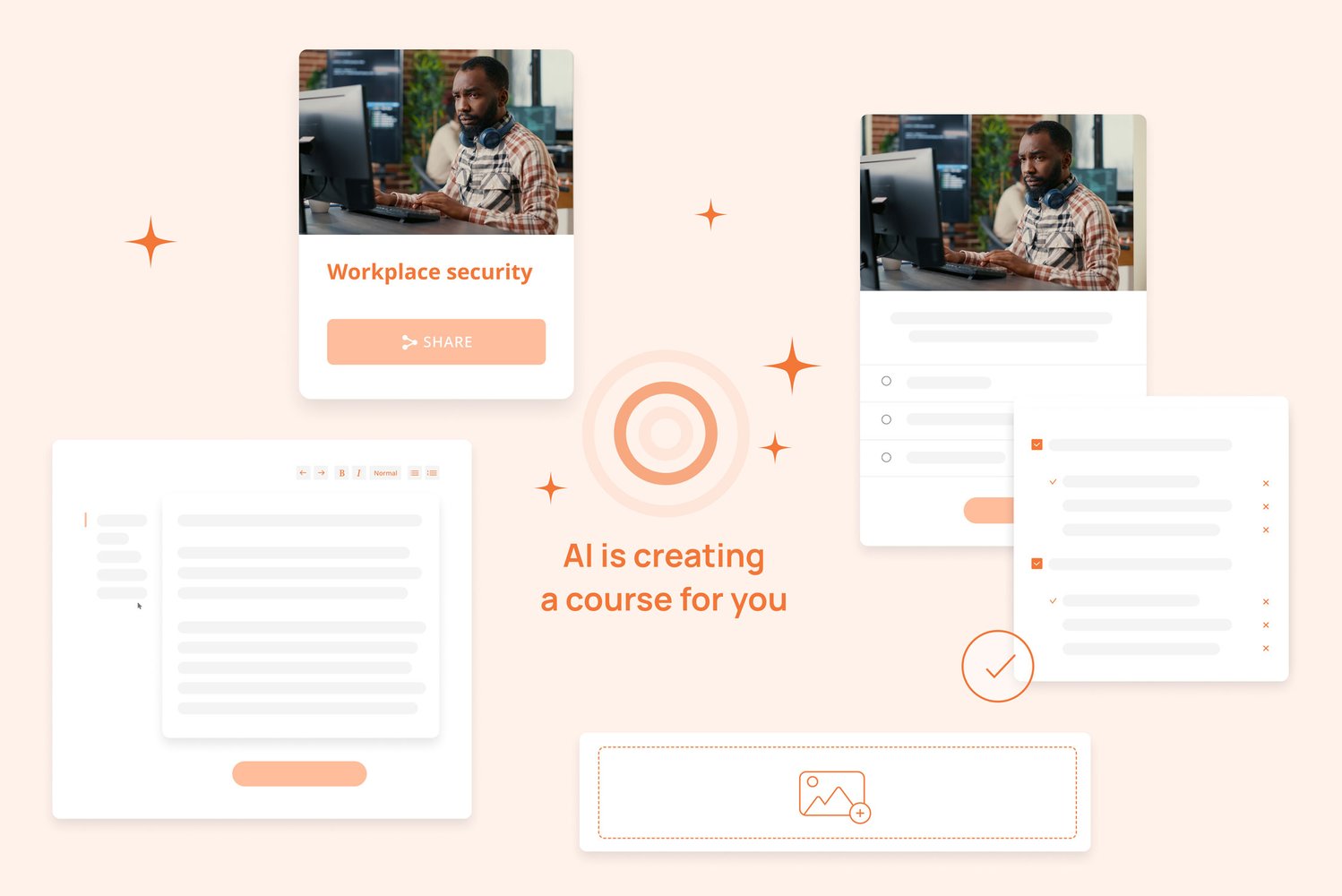 In both cases, you have the power to edit and add questions to tweak the course to your exact liking. You can also include photos from our image library to breathe even more life into your course.

Read more about AI Course Creator here.
12x higher course completion
94% recommend taking a course with Lingio
Save hours or weeks training your staff