CUSTOMER STORY
Accelerate teacher-led training with Lingio's digital courses for 4X faster results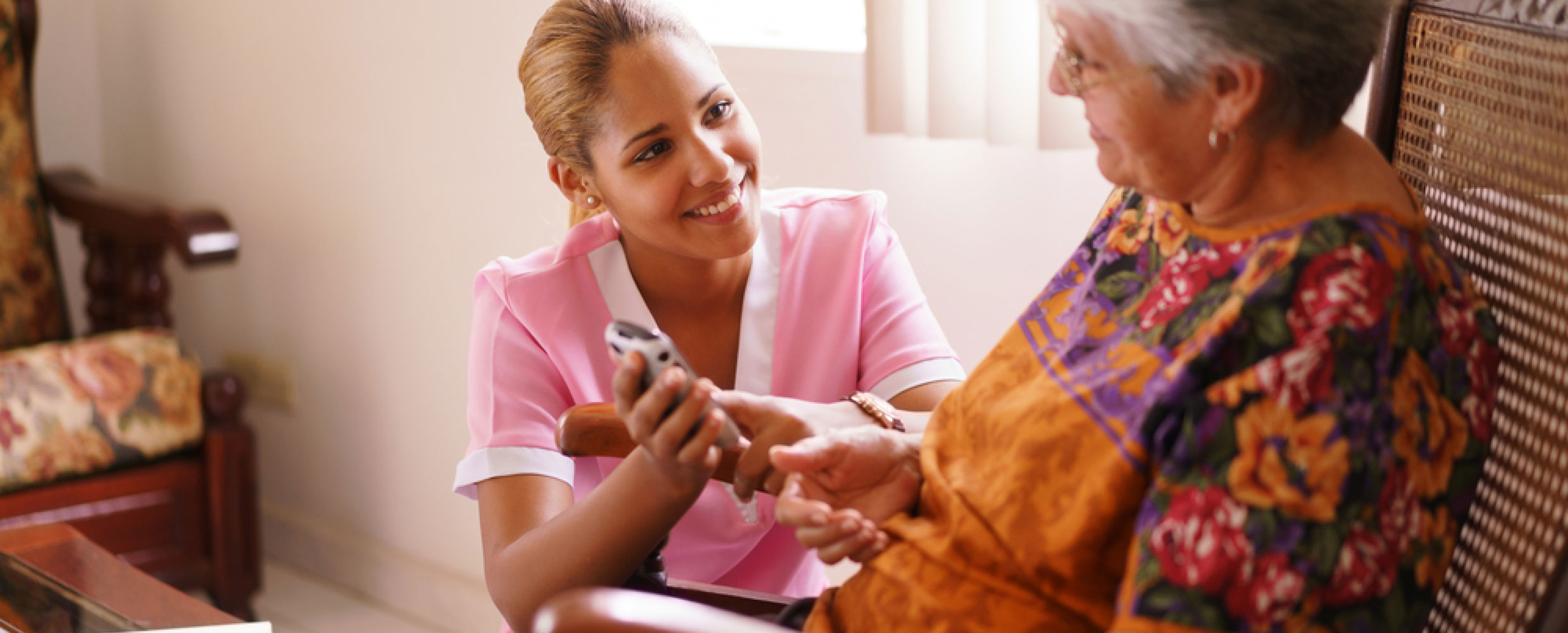 Accelerate teacher-led training with Lingio's digital courses for 4X faster results
It may be surprising that online learning courses can enhance in-person, teacher-led training to such a great extent. But here at Lingio, our digital courses have been proven to accelerate results by 4X compared to teacher-led training alone.

During the spring of 2022, Lingio collaborated with the City of Stockholm and The Spången Project to improve the language skills of employees working in elderly care in the region and help streamline their training.

Spången is a European Social Fund (ESF) project carried out during 2019-2022, which aimed to develop a model for sustainable skills learning in preschool, elderly care, and aid for people with disabilities. Since jobs in these sectors are often a gateway to the Swedish labour market, the target group for the project was largely employees with Swedish as a second language.

Let's learn more about our collaboration with The Spången Project and how our online courses led to 4X faster results than teacher-led training alone.
How Lingio transformed training with the The Spången Project
Initially, the idea of the Spången project was to train Stockholm city employees who lacked formal job training. The participants were supposed to study at upper secondary school level. However, it was quickly realised that many participants lacked sufficient knowledge of vocational Swedish in elderly care to carry out the training offered.
At the same time, many employees also needed to develop their study techniques and improve their digital skills to meet the educational requirements. Based on these insights, the project's orientation was reshaped.
Courses in professional Swedish, digitisation, and documentation were added to the program. Studying technology also became an essential part of completing the courses in Swedish in the project.
Thirteen participants took Lingio's language courses alongside the project's teacher-led course in professional Swedish in elderly care.
Spången's teacher, who led the classroom learning, thinks that Lingio is an intelligent tool useful for self-study. And some teachers even felt that Lingio took some of the focus away from self-study because many participants preferred to practice with Lingio rather than prioritising other homework. From our perspective, we love that the participants appreciated our material so much!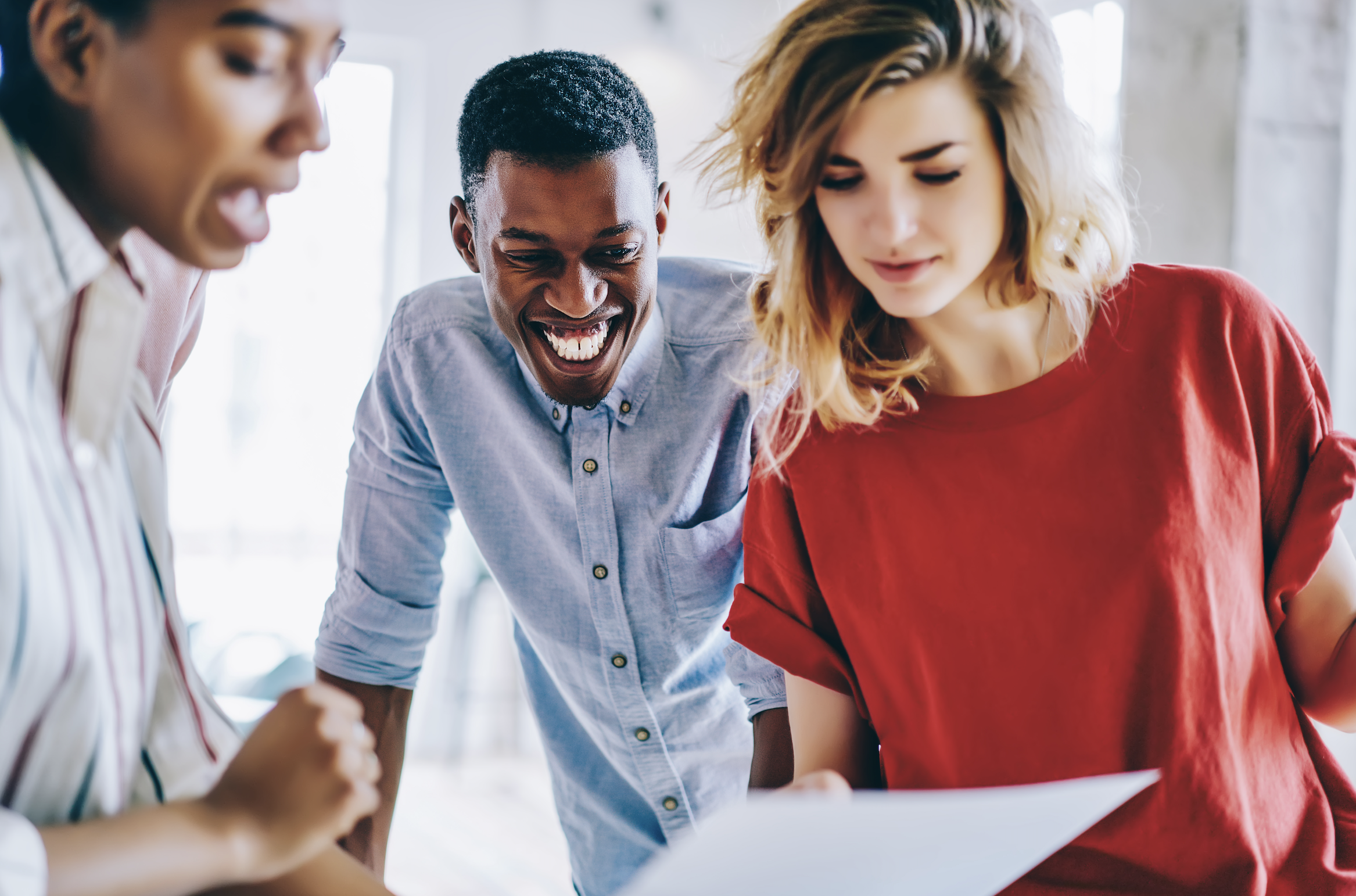 4X Faster results than teacher-led training alone
The City of Stockholm believes that the project was successful and that many lessons have been learned that will be implemented in the city.
The courses in professional Swedish offered during the project were carried out at half speed while the participants continued to work.
Many participants initially expressed concern about being unable to pass the language courses yet performed above expectations. This contributed to increased motivation and self-esteem for the rest of the training.
Lingio was brought in at the final stage of the project to reinforce classroom-led language teaching and to determine whether it could be a strong form of teaching for the target group.
According to the Swedish National Agency for Education's latest statistics from 2020, it takes between 25 and 46 weeks for the participants at Swedish For Immigrants (SFI) to reach a language proficiency level. This is significantly shorter than the international Common European Framework of Reference for Languages (CEFR) levels that Lingio works towards.
After our collaboration with Spången, the majority of participants climbed one or more of CEFR's language levels. The participants, therefore, advanced four times faster than with teacher-led training alone.
Participants in the project expressed that they believed more in their abilities, both in terms of education and working life, and were happy to have been part of the project.
"I am a better colleague and work more efficiently now that I understand what I have to do and why" - project participant.
'Practicing gets a little easier every day'
Teachers from Lingio carried out language mapping of the participants' knowledge before and after the completed course.
Lingio is easy-to-use and fun to practice with. Being able to repeat profession-specific terms and phrases and develop their skills was very valuable for the participants.
Participants appreciated that Lingio was interested in their views and open to feedback. Hafida Berraoui, one of the participants who took Lingio's course in elderly care, says it has become easier to work after completing her studies.
"Before, it was difficult to have the confidence to talk to people. I got stressed and forgot the words even if I actually knew them. Especially when I had to speak to people I didn't know or on the mobile. Now I try a little more and it gets a little easier every day." says Hafida.
Course participant Kemer Saleh also agrees that it has become easier to have the courage to speak more in the workplace and in private.
"It has made a big difference, I have the courage to speak more now. I thought Lingio was great and hope that everyone who studies here will get to use it." says Kemer.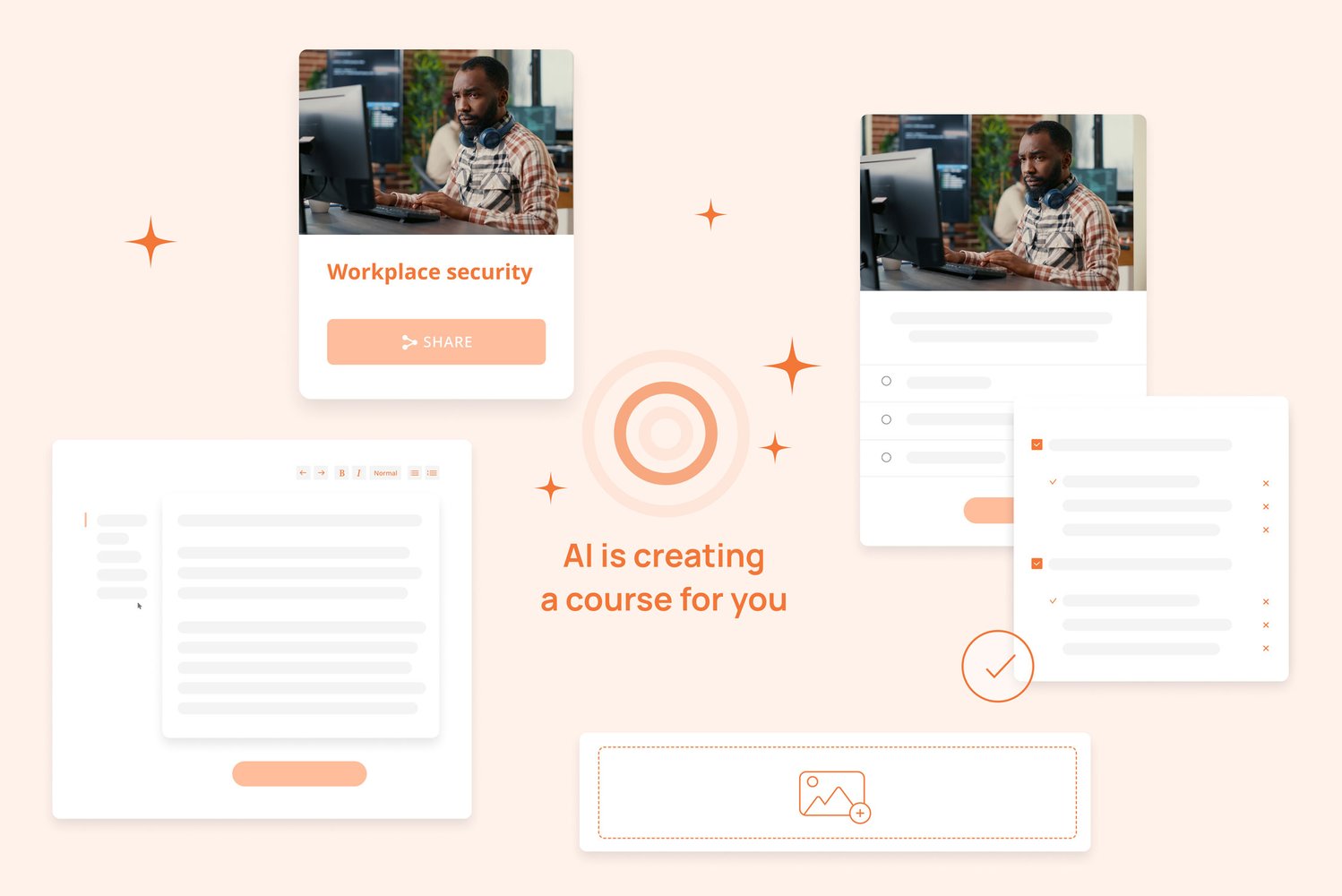 Courses on any topic with the AI Course Creator
In addition to our language courses, we provide three premium courses covering high-quality customer service, workplace wellbeing, and cybersecurity protection. Industry experts and professional writers developed these courses, and they help teams excel in their respective roles.

And if you're looking to create your own staff training course, our newly released AI Course Creator allows you to do just that.

Lingio offers two options for crafting personalised courses:
If you already have training material, simply upload it to the Course Creator. Let AI work its magic, transforming your content into an interactive and captivating course tailored exclusively to your team.


Alternatively, choose a keyword or topic of focus. The Course Creator will swiftly produce a course designed to enhance skills and knowledge in that area.
12x higher course completion
94% recommend taking a course with Lingio
Save hours or weeks training your staff